EMPLOYMENT
food service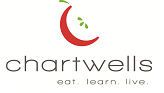 Food service positions at Brown County Schools are managed by Chartwells Schools Dining Services.
Purchase surplus equipment through our eBay page.
SUBSTITUTE TEACHING

Remember that teacher who made a difference in your life? Now it's your turn!
Substitute teaching is a great opportunity to be a mentor and help students become the best versions of themselves. Brown County Schools partners with Kelly Education, a leading provider of substitute teachers to school districts across the U.S to manage our substitute program.
To learn more or apply for substitute teacher, paraprofessional, or classroom monitor positions at Brown County Schools, please contact Kelly Education at 2524@kellyservices.com or click the following link to schedule an interview with Kelly Education.
SKYWARD LOGIN
BACKGROUND CHECKS

We need volunteers just like you! We require our volunteers to be background screened. Apply Today
---